Team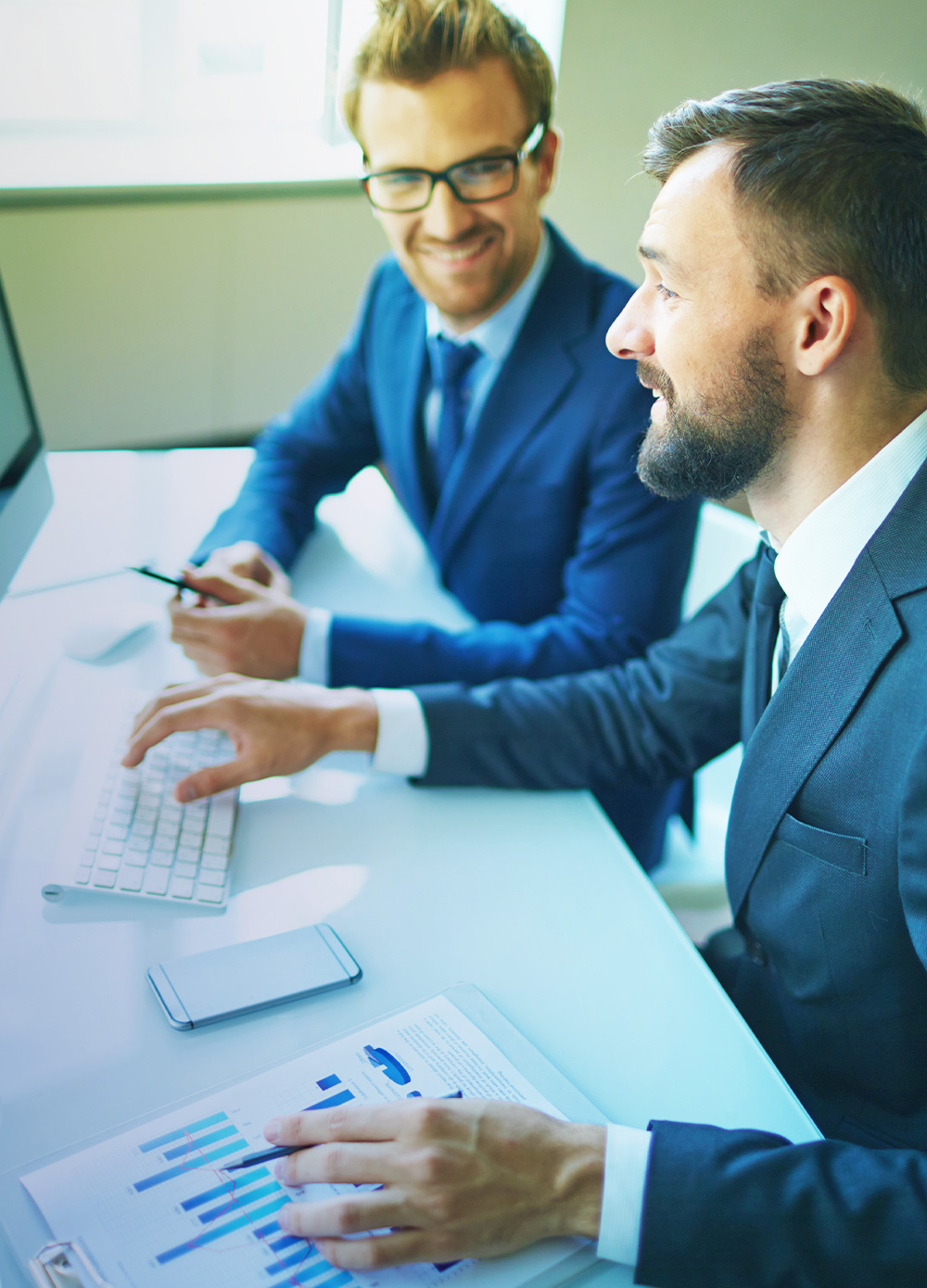 Get to know the ASC Wealth Management team
When you work with us, your dedicated financial advisor will serve as your investment management fiduciary. This is the highest standard of care available.
Fiduciary – noun [ fi-doo-shee-er-ee ]
Law. A person to whom property or power is entrusted for the benefit of another.
Always putting your interests first.
We invite you to get to know our team of licensed investment professionals.
Frank Salas
VP, Wealth Management
Frank's financial services career began at a leading Property & Casualty Underwriter, Universe Insurance Underwriters, also known as UIU. There, he worked as an Office and Sales Manager for John Hancock Financial Services. Not long after his debut with John Hancock, Frank became the General Agent for Prudential Insurance and oversaw sales and marketing activities on Guam and Saipan. During his career at PRU, he realized the importance of long-term financial planning and obtained numerous securities licenses.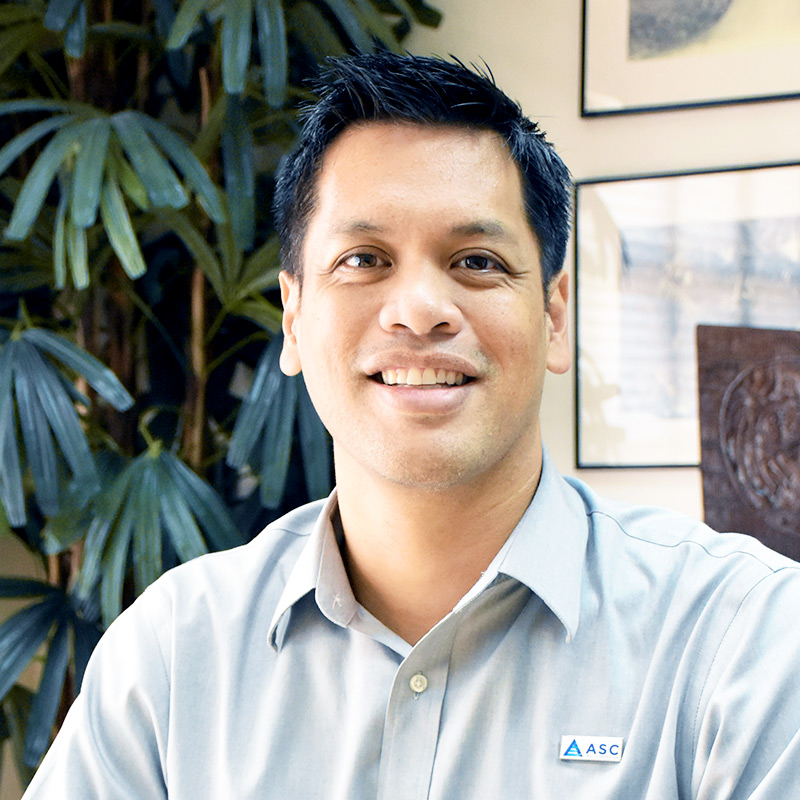 Brian Matanane
Financial Advisor
AIF®
Brian was educated at the University of Guam. He has 10 years of experience working in the insurance and retirement planning industries. Working with institutions, individuals, and families, he focuses on developing custom plans to meet financial goals. Brian is licensed to transact as an Investment Adviser on Guam and has earned the Accredited Investment Fiduciary® professional designation from Fiduciary 360 having received formal training in investment fiduciary responsibility.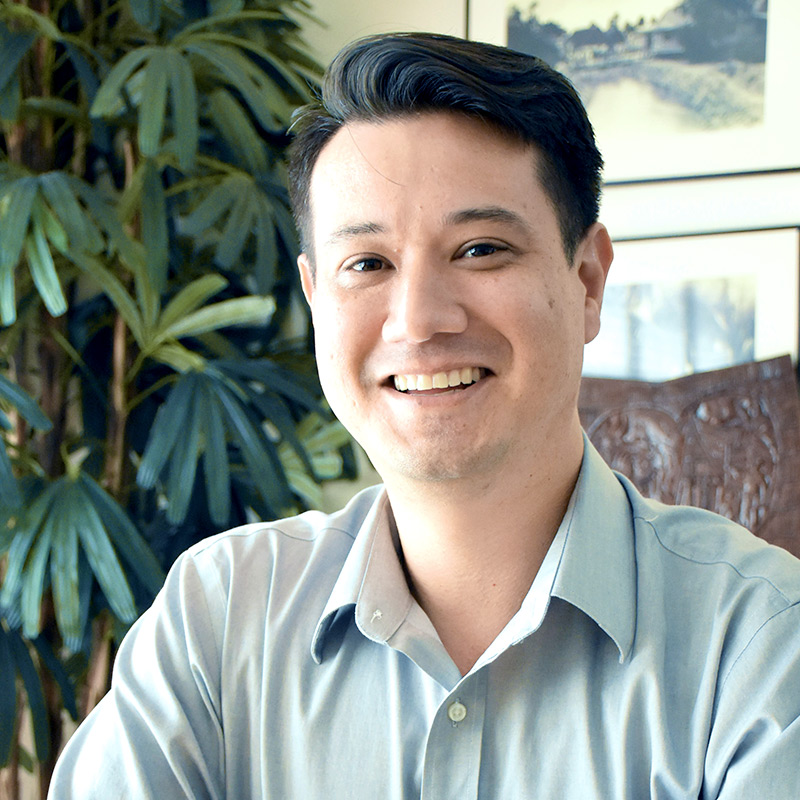 Erik Wessling
Financial Advisor
Erik enjoys taking time to truly get to know his clients in order to best understand their needs. He is committed to helping clients with every aspect of their financial picture and takes pride in planning for their future from a holistic approach.
Erik's patience and honesty helps create a reassuring presence with his clients that no matter how routine or unique your financial situation is, your investment strategies are presented and aligned with your financial goals. Additionally, Erik's ability to simplify the complex helps build his clients' confidence in making informed financial decisions.
In 2019, Erik joined ASC Trust, a local firm he's admired for many years for putting the client's needs first and generous commitment to local organizations both in service/time and charitable donations. Prior to ASC, he worked as a financial advisor at Asia Pacific Financial Management Group for over 15 years. Erik holds a Bachelor's in Finance and Economics from the University of Guam (2002). An as active member of his community, Erik is a Board member for Guam Young Professional (GYP) and was 2006-2007 Big Brother Big Sister's Mentor of the Year. Erik also holds an active license in Life Insurance and Real Estate. Erik resides in Guam, with his wife, Jessica. Together, they have two children: Keri and Laura. Erik enjoys traveling with his family and reading self-help books in his free time."