CAREERS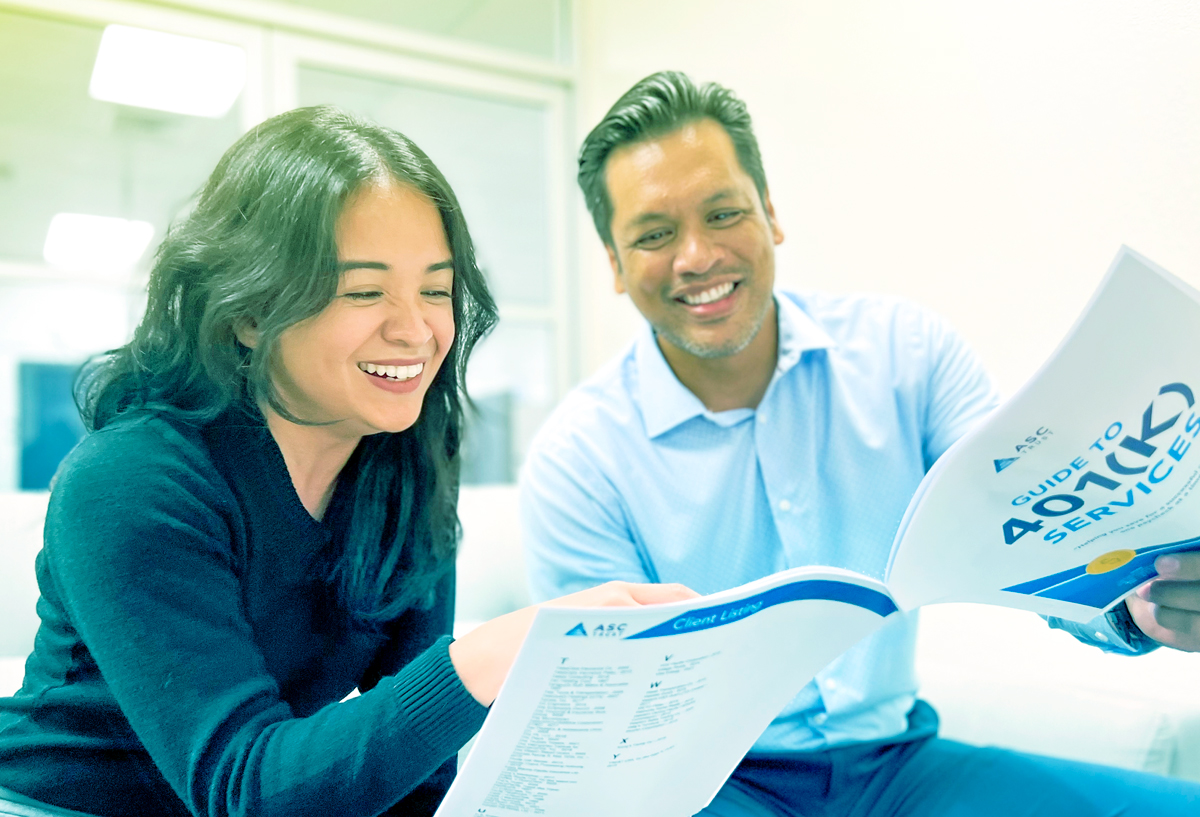 Careers that help you change lives.
Benefits that change yours.
Take the next step in your career by joining our team. As the leader of retirement plans in Micronesia, ASC Trust is committed to quality in everything we do. We communicate this to our employees, our clients and our community. The mission, coupled with our commitment to meeting the needs of plan participants, forms the basis of everything we do. Our ultimate goal is as clear as it is bold: we aim to revolutionize retirement planning in the Micronesian Region by devoting our resources and retirement plan knowledge to helping participants prepare for retirement.
Our Participants come first. To help them succeed, we create great products that exceed our participant's expectations. We create a working environment for employees that foster an energizing entrepreneurial spirit and uncompromising ethics. We hire great people who value ASC Trust's goals for our plan participants.
Explore available career areas to see where you fit best.
Plan Services Representative
Hagatna, GU
Brief description
As a Plan Service Representative, you will play a crucial role in delivering exceptional service to our plan participants. You will be responsible for providing support, guidance, and resolution to plan participants and plan sponsors. Your focus will be on ensuring a positive participant experience, addressing inquiries, and navigating retirement plan processes with accuracy and efficiency.
Tasks
• Serve as the primary point of contact for plan participants and plan sponsors, addressing their inquiries, concerns, and requests in a timely and professional manner.
• Provide education and guidance to participants with enrollment, contribution allocations, investment
elections, and beneficiary updates.
• Prepare transaction documents for distributions, loans, and rollovers, in accordance with plan rules and regulatory requirements.
• Collaborate with internal teams and stakeholders to ensure seamless delivery of services.
• Conduct research and analysis to resolve participant inquiries and resolve any discrepancies or issues related to accounts.
• Maintain accurate participant records, ensuring all information is up to date and properly documented in our systems.
• Stay informed on regulations, industry trends, and best practices, and apply this knowledge to provide accurate and timely information to clients.
• Participate in team meetings and training sessions to enhance product knowledge, customer service skills, and process improvements.
• Identify opportunities for process improvements and contribute to the enhancement of our service delivery.
• Strive to meet or exceed key performance indicators and service level agreements.
Competencies 
• Integrity — Requires being honest and ethical.
• Attention to Detail — Requires being careful about detail and thorough in completing work tasks.
• Dependability — Requires being reliable, responsible, punctual, dependable, and fulfilling obligations.
• Problem Solving – Identifies and resolves problems in a timely manner.
• Cooperation — Requires being pleasant with others on the job and displaying a good-natured, cooperative attitude.
• Concern for Others — Requires being sensitive to others' needs, feelings, being understanding and helpful on the job.
Desire Skills
• Ability to investigate and analyze information and to draw conclusions
• Excellent research, analytical, and data interpretation skills
• Exceptional verbal and written communication skills
• Strong organizational and time-management skills
• Ability to communicate complex information in an easy-to-understand format
• Friendly and able to work with wide variety of personalities
• Proficient in Microsoft Excel
• Strong organizational skills, attention to detail and accuracy
• Strong work ethic, able to work under pressure and have a keen focus
Knowledge and Skill Requirements
1. Basic reading, writing, and arithmetic skills required. This is normally acquired through a high school diploma or equivalent.
2. Proficient in Microsoft Office (including, but not limited to Word, Excel, and Outlook) and analyzing data. Most training will be on-the-job.
3. Duties require good communication skills and the ability to type 50 wpm.
Work Schedule
This position is a regular full-time position following a Monday – Friday, 8AM – 5PM work schedule. During special project periods, individuals will be asked to work additional hours beyond the normal schedule which may include evenings and weekends.