CAREERS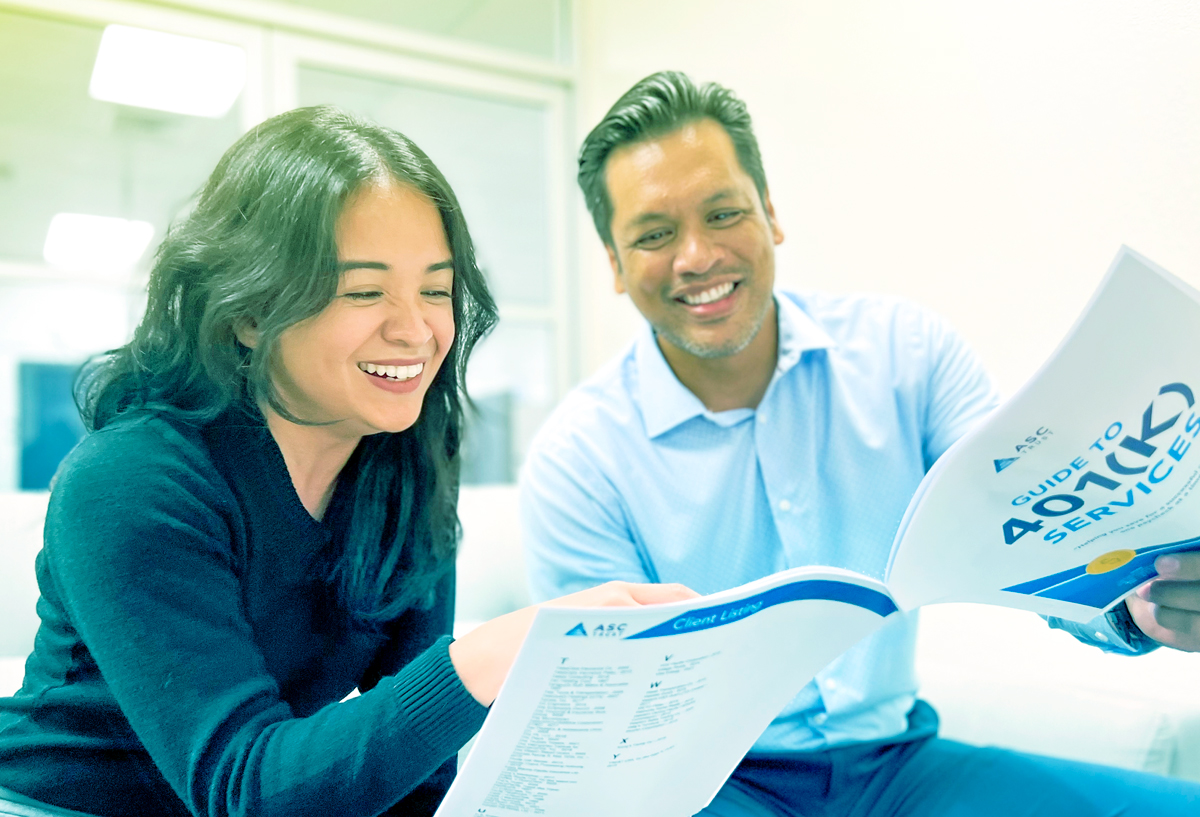 Careers that help you change lives.
Benefits that change yours.
Take the next step in your career by joining our team. As the leader of retirement plans in Micronesia, ASC Trust is committed to quality in everything we do. We communicate this to our employees, our clients and our community. The mission, coupled with our commitment to meeting the needs of plan participants, forms the basis of everything we do. Our ultimate goal is as clear as it is bold: we aim to revolutionize retirement planning in the Micronesian Region by devoting our resources and retirement plan knowledge to helping participants prepare for retirement.
Our Participants come first. To help them succeed, we create great products that exceed our participant's expectations. We create a working environment for employees that foster an energizing entrepreneurial spirit and uncompromising ethics. We hire great people who value ASC Trust's goals for our plan participants.
Explore available career areas to see where you fit best.
Receptionist/Administrative Assistant
Hagatna, GU
Provide administrative support to department and supervisor. Duties include general clerical, receptionist, administrative and project-based work. Project a professional company image through in-person and phone interaction.
Essential Functions and Primary Duties:
1. Answer telephones and transfer to appropriate team member.
2. Meet and greet clients and visitors.
3. Create and modify documents using Microsoft Office.
4. Perform general clerical duties to include but not limited to: photocopying, scanning, faxing, mailing, and filing.
5. Maintain hard copy and electronic filing system.
6. Sign for and distribute packages received through the mail.
7. Setup and cleanup conference room for meetings.
8. Maintain a clean reception, restroom and break room area.
9. Support staff in assigned project based work.
10. Order, stock and manage reception and conference room supplies.
11. Other duties as assigned.
Desired Skills
Punctual
Strong work ethic, able to work under pressure and multi-task
Friendly and able to work with wide variety of personalities
Strong verbal and written communications skills with attention to detail
Strong organizational and follow-up skills
Pleasant, friendly voice, articulate and possess excellent telephone etiquette
Present a professional image in appearance, words, and actions
Knowledge and Skill Requirements
1. Basic reading, writing, and arithmetic skills required. This is normally acquired through a high school diploma or equivalent.
2. Proficient in Microsoft Office (including, but not limited to Word, Excel, and Outlook) and professional telephone protocol. Duties require good communication skills and the ability to type 50 wpm. This is normally acquired through one to three years of clerical experience.
3. A valid Driver's License is required.
Additional note:
You will be asked to provide a copy of your valid driver's license, US Passport, Police Clearance and Court Clearance, and drug screening prior to employment with ASC.