CAREERS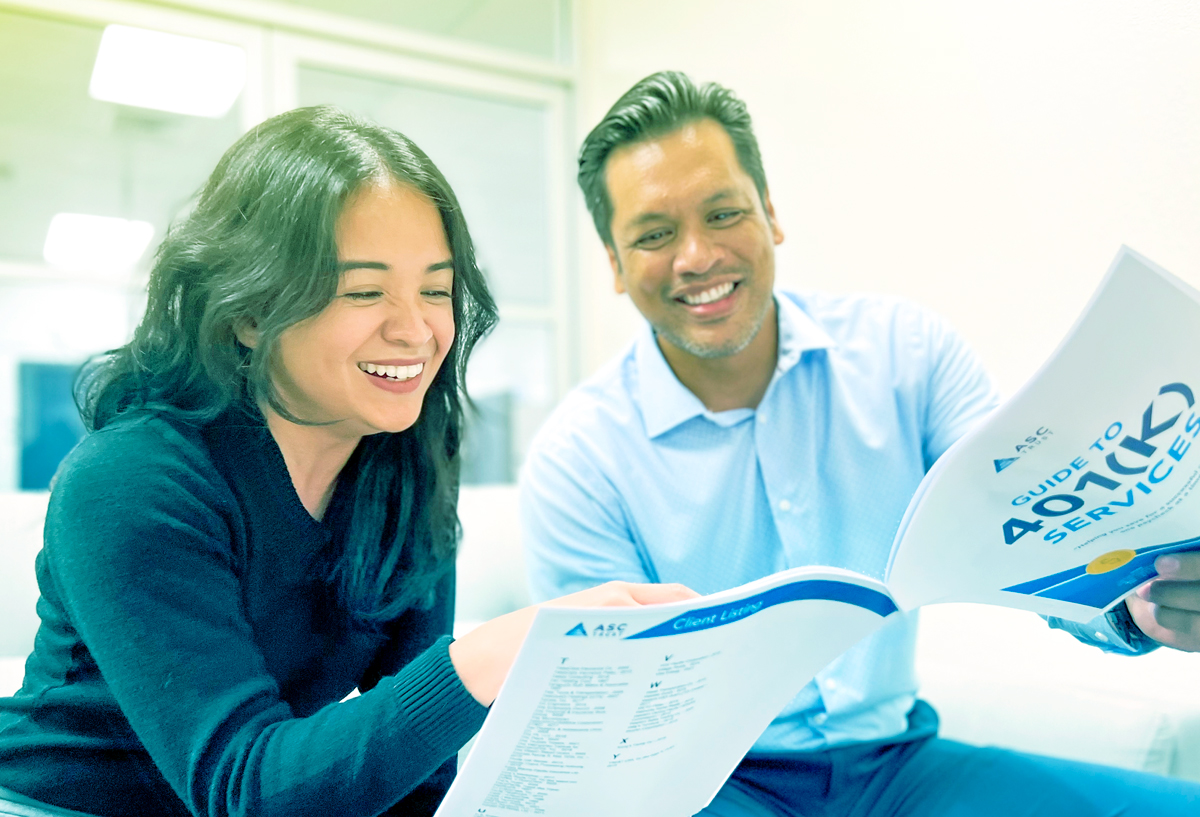 Careers that help you change lives.
Benefits that change yours.
Take the next step in your career by joining our team. As the leader of retirement plans in Micronesia, ASC Trust is committed to quality in everything we do. We communicate this to our employees, our clients and our community. The mission, coupled with our commitment to meeting the needs of plan participants, forms the basis of everything we do. Our ultimate goal is as clear as it is bold: we aim to revolutionize retirement planning in the Micronesian Region by devoting our resources and retirement plan knowledge to helping participants prepare for retirement.
Our Participants come first. To help them succeed, we create great products that exceed our participant's expectations. We create a working environment for employees that foster an energizing entrepreneurial spirit and uncompromising ethics. We hire great people who value ASC Trust's goals for our plan participants.
Explore available career areas to see where you fit best.
Compliance Specialist
Hagatna, GU
Essential Functions and Primary Duties:
• Prepare, send, and receive Compliance Annual Packets (Census & Questionnaire) for 400+ ERISA qualified plans
• Review and perform research and analysis of Annual Packet files from clients to perform Compliance Testing and required DOL/IRS plan filings
• Provide general client service and problem resolutions to our clients
• Review, calculate, and process Employer Contributions, Loss Earnings, and plan calculations
• Prepare, send, receive and file Form 5500 & 8955SSA for 400+ ERISA qualified plans with DOL & IRS
• Review, prepare, and send required Annual Plan Notices to plan sponsors and participants (e.g. SAR & SH)
• Provide administrative support for various plan audits performed by DOL, IRS or auditing firms, to include compiling audit kit reports
• Review and process Required Minimum Distributions for participants age 72 and above
• Additional responsibilities as assigned by Supervisor/Manager
Preferred Qualifications:
• Bachelor's degree preferred
Minimum Qualifications:
• High School Diploma or GED
• Zero to two years of professional, retirement plan administration experience
• Analytical experience
• Possesses fundamental knowledge of industry and professional concepts, principles, practices, and procedures
• Possesses fundamental knowledge of pertinent laws, regulations, and professional standards
• Proficient use of applicable technology
• Proficient use of MS Office Programs (Outlook, Word, Excel, PowerPoint)
• Experience performing work that requires initiative
• Ability to anticipate and elicit customer needs
• Ability to self-learn technical knowledge quickly
• Motivated team player with demonstrated interpersonal skills
• Comfortable working with quick turnaround times and deadlines
• Excellent communication skills with the ability to effectively interact with individuals at all levels of the organization