Our Mission & Values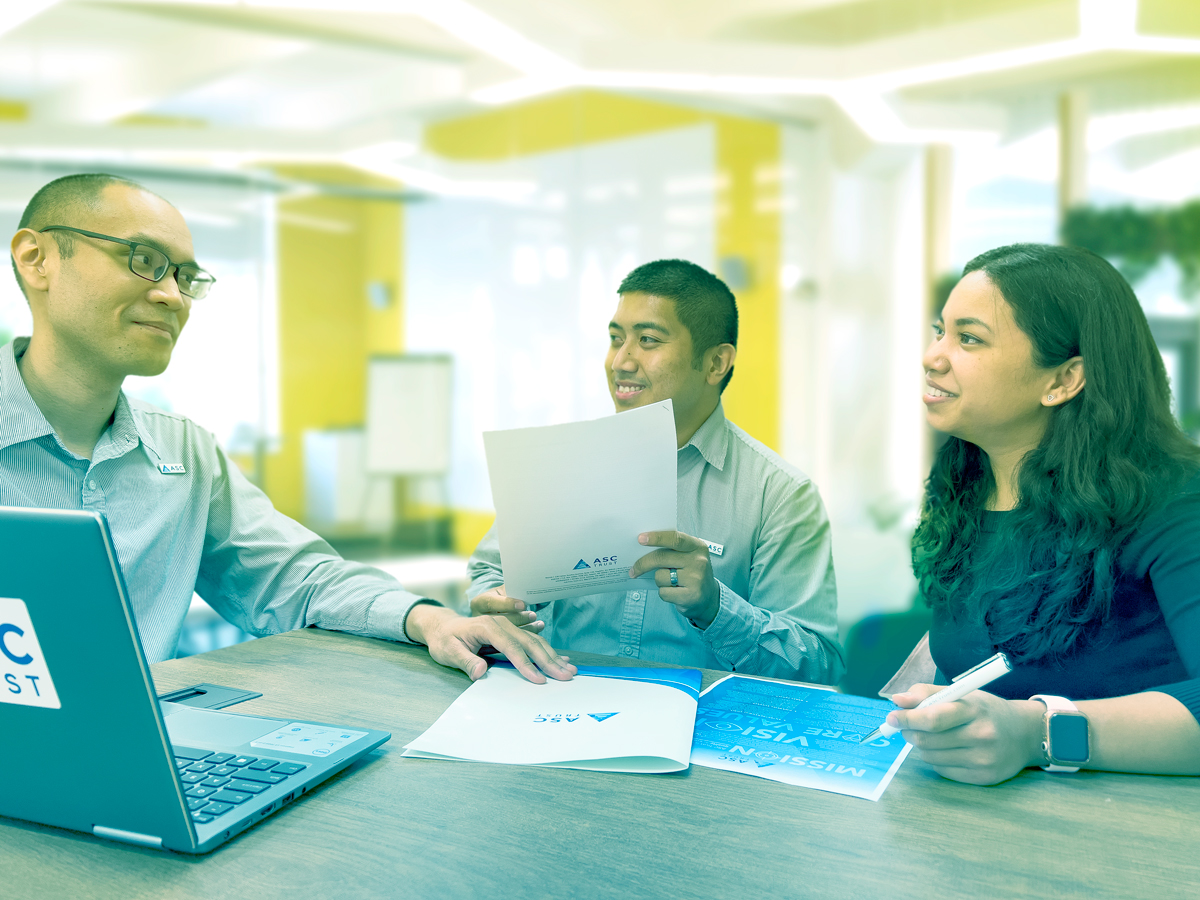 ASC Trust is committed to quality in everything we do. We communicate this to our employees, our clients and our community. This mission, coupled with our commitment to meeting the needs of plan participants, forms the basis of everything we do.
Our ultimate goal is as clear is as it is bold: We aim to revolutionize retirement planning in the Asia-Pacific region by devoting our resources and retirement plan knowledge to helping participants prepare for retirement.
Our participants come first. To help them succeed, we create great products that exceed our participants' expectations. We create a working environment for employees that fosters an energizing entrepreneurial spirit and uncompromising ethics. And we hire great people who value ASC Trust goals and the goals of our plan participants.
We know you take pride in what you give your clients—and we share that pride.
Helping Participants Reach Goals
Participants Come First
ASC is sustained by the faith that participants place in us. Their trust is built on our integrity and our advocacy of their interests. We know the importance of a strong, secure and dignified retirement and our goal in working with employees is to encourage active participation in their retirement plan.
Entrepreneurial Spirit
The entrepreneurial spirit inspires independent thought, agile decision making and an acceptance of creative solutions to business problems. Companies should grow, but never grow stale. When we cease to deliver on this spirit we will know that we have lost sight of our goals.
Great People
Every person who works at ASC Trust contributes to our success. While we seek superior individual performance, we will not reward it if it comes at the expense of others.

Great Products
Our products must delight our customers, exceed their expectations and raise the standard that has come before. The products must be innovative, reliable and of the highest quality. And, equally as important, they must be accompanied by world-class support.
Uncompromising Ethics
ASC requires that everyone in the organization adhere to the highest ethical standards. We embrace high ethical standards not because they create a reputation of trust and respect for us, rather we pursue them for their own sake, believing that we should treat our customers and each other as we wish to be treated.
Financial Success
Great products create value for our customers. This creates demand for our products and, in turn, generates profitability. Profitability strengthens us and helps us continue to raise our standards and set more challenging goals. As long as we use our financial success to further our purpose, in harmony with our values, we will generate increasing gains for our customers, our employees, and our stockholders alike.